Our beautiful enchanted fairy sessions will fill your heart with joy and laughter as you watch your daughter transform into a fairy princess.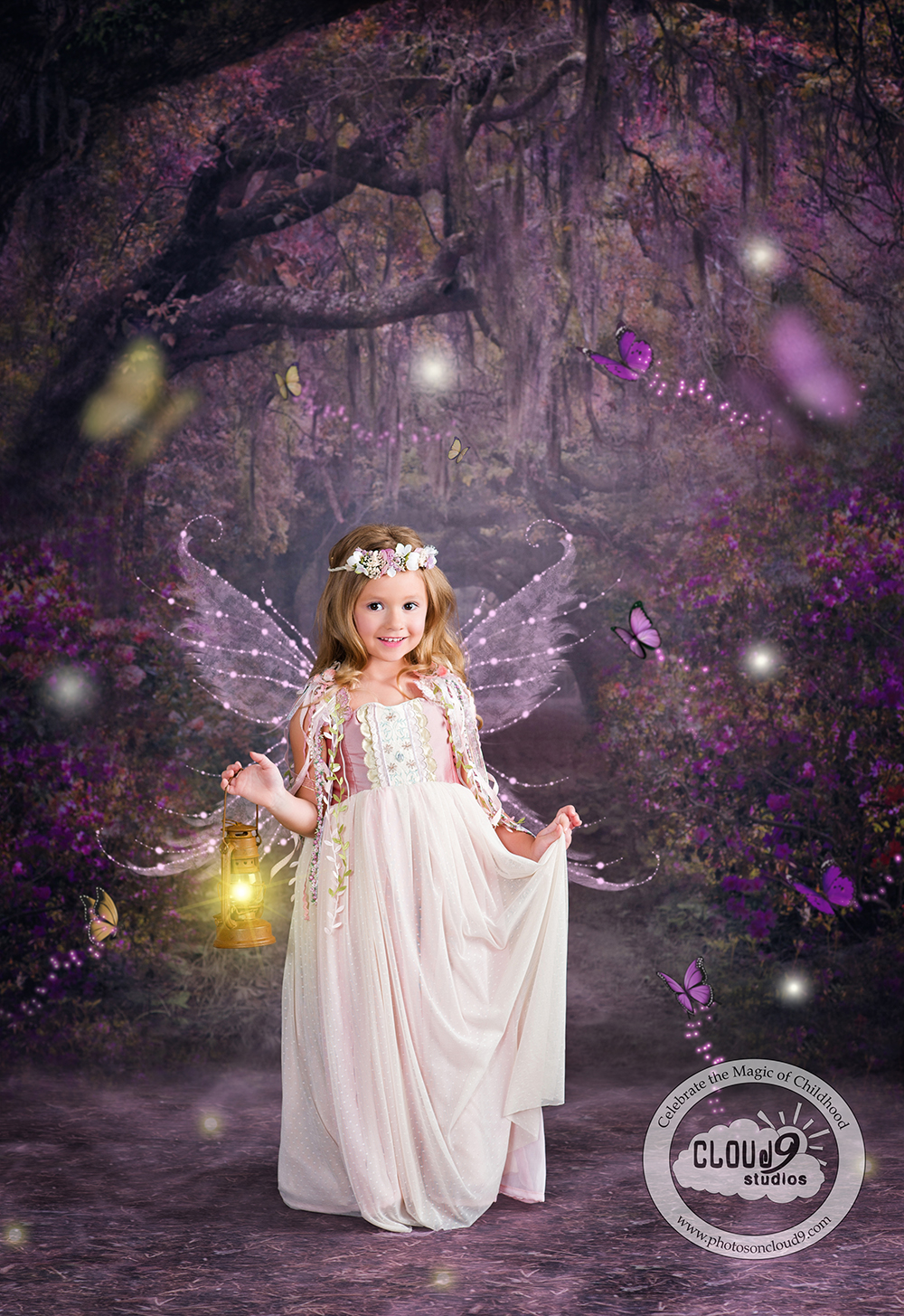 The Fairy Experience
Escape with your daughter to our enchanted forest where she will be transformed into a fairy princess. She will begin her magical journey with her Fairy Godmother who will style her hair, add a touch of makeup and help her select the perfect dress. Once the transformation is complete she will join Jeanine in the studio to twirl around, waive her wand, catch fireflies, cast fairy spells and enjoy her time in this magical world.
Our next scheduled Enchanted Fairy Princess Day is in April 2020.
Pricing and Details
The cost to reserve our Enchanted Fairy Portraits is $75

Here is what is included in your child's Fairy Portrait Experience
A 45 minute enchanted portrait experience
Fairy Godmother for hair and makeup
The use of our couture gowns for the session
Private reveal appointment where you view and order the finished images complete with the wings and magic added.
No prints or digital images are included in the session fee. They may be purchased at your ordering appointment.